Massage Therapy in Surrey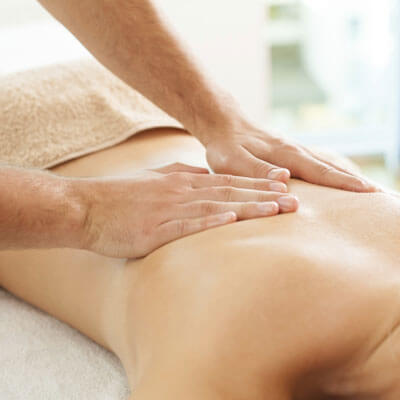 Even if you don't realize that you're under stress, you may be storing it in your body. Over time, tense muscles can lead to pain and limited movement as your body adapts in unhealthy ways.
This therapy reduces muscle tension through strategic stretching. As a result, it can also reduce pain and improve joint mobility, helping you become more active and improving your overall quality of life.
At Rosemary Heights Clinic, we combine chiropractic adjustments with massage therapy to relieve pain from every angle. Dr. Bromley's experience as a massage therapist uniquely qualifies him to do muscle work that targets soft tissues to promote healing.
Expert Care for Exceptional Health
Our registered massage therapists at Rosemary Heights Clinic know how to help you experience deep relaxation. They also provide rehabilitative exercises, such as stretching, strengthening, and postural exercises to promote healing and improve general health. Each of our RMTs has completed a 3,000-hour massage therapy program and passed provincial licensing exams. As well as registered massage therapy, our RMTs will also provide rehabilitative exercises such as stretching, strengthening, and postural exercises to facilitate healing and improve general health.
Registered Massage Therapists (RMTs) in British Columbia are health care professionals who have been educated and trained to accurately assess and treat with techniques that include massage, joint mobilization, and hydrotherapy. Registered massage therapy is an effective form of health care which may provide the following benefits.
Reducing or eliminating pain
Improving joint mobility
Improving circulation
Improving immune system functioning
Increasing lymphatic drainage
Reducing depression and anxiety
Reducing tension within muscles
Increasing body awareness
The conditions treated by registered massage therapy include (but is not limited to) the following:
Headache
Anxiety and depression
Back, leg, and neck pain
Carpal tunnel syndrome
Repetitive strain
Fibromyalgia
Edema
Gastrointestinal disorders
Inflammatory conditions such as arthritis and bursitis
Insomnia
Multiple sclerosis
Muscle tension and spasm
Post-surgical rehabilitation
Pregnancy & labour support
Sports injuries strains and sprains
Stress
Stroke
Tendinitis
Whiplash
Combining Techniques
This technique works together beautifully with chiropractic care. Helping the muscles elongate and stretch the way they're supposed to take pressure off the joints, restoring movement. Chiropractic care approaches the same problem from the opposite direction, moving the joints into place to stretch tight muscles.
Since we combine both therapies together, it doesn't matter whether muscles or joints are causing the problem. We'll address both to give you comprehensive care that sets you up for faster and more effective healing.
Whole-Body Benefits
Registered Massage Therapists (RMTs) in British Columbia are healthcare professionals trained to care for the muscles through massage, joint mobilization, and hydrotherapy.
Under the surface, it improves circulation, increases lymphatic drainage, and boosts the immune system. Some patients say it increased their body awareness and even reduced the effects of depression and anxiety, since it helped both their bodies and their minds relax.
Your First Appointment
At your first appointment, we'll ask you to fill out a health history form. Afterwards, the therapist will ask you general questions to help us learn what conditions you want help with and whether this technique is right for you. In some cases, your therapist may perform assessments and testing to evaluate your condition and check for any additional issues.
We don't recommend any particular type of clothing, so wear what you prefer. Depending on your therapist's technique, we may recommend you undress. Most patients undress completely for a full-body massage, although of course you may choose to wear underwear. We'll give you a private place to undress first, and you'll stay covered with a sheet or blanket at all times, except for the area being worked on.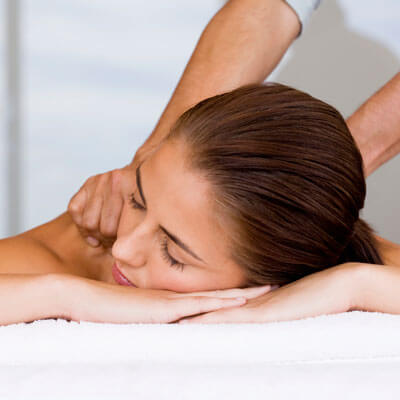 Supreme Comfort and Relaxation
How a session feels depends on the technique being used. Most RMTs rely on some form of Swedish massage. A general Swedish massage session starts with broad, flowing strokes (effleurage) that help calm your nervous system and reduce muscle tension. As your body relaxes, the practitioner gradually increases pressure to further relax tight areas and relieve muscular tension. We'll often use a light oil or lotion to avoid causing any friction to the skin.
Don't hesitate to let us know if you feel any discomfort during your session. If necessary, we'll switch to another approach. Our goal is to keep you comfortable as you heal.
Increased Energy and Alertness
Most patients leave a session feeling relaxed. Some find freedom from long-term aches and pains caused by tension or repetitive movements. Although you might walk out the door moving in slow motion, after a little while you'll most likely experience a boost of increased energy, heightened awareness, and greater productivity that can last for days.
Change Your Life Today
You've got pain—and we've got an answer. Book an appointment today so we can get started with personalized care.

Massage Therapy Surrey BC | (604) 535-8838