New Patients at Rosemary Heights Clinic
Please fill out your intake forms before you come see us. We want to know what you're hoping to get out of
chiropractic care
so we can help you meet those goals.
Your First Chiropractic Appointment
We'll start by going over your paperwork and talking with you about what brought you in to see us. We try to learn as much as possible about your medical history, current symptoms, and healthcare goals to ensure the best clinical outcome.
Dr. Bromley will then conduct a thorough examination to find any restrictions in movement. You and someone else experiencing similar symptoms may not have the same cause of pain, so what worked for them won't necessarily work for you.
We do a thorough assessment so we can make an accurate diagnosis. By determining exactly what's causing your symptoms, we can build a customized plan of care for you from our services that responds to dysfunction at the root.
Helping You Understand Your Health
Dr. Bromley will then talk with you about your condition and what we can do to help, answering any questions you may have. If we don't feel we're the right fit to care for your condition, we'll refer you to the appropriate specialist.
We start immediately with care because we know you need some pain relief as soon as possible. If you're coming in with a chronic condition, it will typically take several sessions before you experience deeper recovery. However, most patients leave their first appointment feeling some positive results.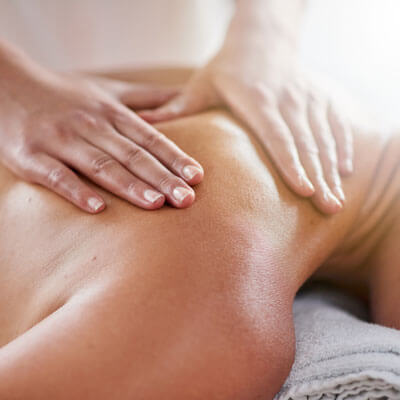 Your First Massage Appointment
During your first massage therapy appointment, your massage therapist will require you to fill out a health history form. Afterwards, the therapist will begin by asking you general questions to establish what areas you would like worked on, if any conditions need to be addressed and to determine if massage is appropriate for you. Your massage therapist may perform certain assessments and testing to evaluate your condition and to see if you have any presenting complaints.
Depending on the primary technique your therapist uses during your massage, you may or may not need to undress. For a full body massage, most people undress completely. However, you may choose to wear underwear. Your massage therapist will give you privacy to undress, and you will be covered with a sheet and blanket at all times except the area being worked on.
The average full-body massage treatment lasts approximately one hour. A half-hour appointment only allows time for a partial massage session, such as neck and shoulders, back or legs and feet. Many people prefer a 60- to 90-minute session for optimal relaxation. Always allow relaxation time prior to and after the session.
We Make Time for You
The first visit usually takes 30-45 minutes, since we take time for an examination, answering questions, and starting care.
We'll go over finances with you at the end of your first visit so you know what to expect. We accept many insurances, cash, and all major credit cards except for American Express.
Schedule Your First Visit Today
We help patients get out of pain by diagnosing the root of the issue. Book your first appointment now.
CONTACT US »

New Patients at Rosemary Heights Clinic | (604) 535-8838